---
EdgeDeflector Forces Cortana to Use Your Default Web Browser
Views: 249
Votes: 0
Posted: 01 Mar, 2017
by:
Updated: 05 Sep, 2017
by:
EdgeDeflector Forces Cortana to Use Your Default Web Browser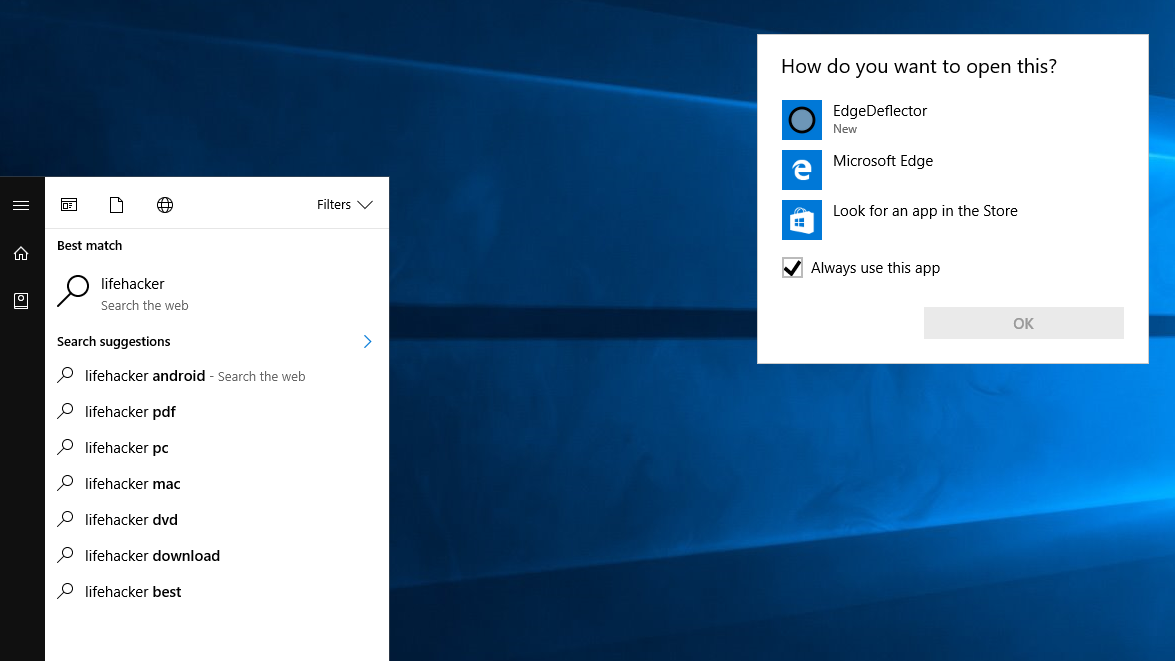 Windows: Cortana can do a lot of cool stuff in Windows 10, but she tends to prefer Microsoft's own apps and services. EdgeDeflector can force Cortana to use Chrome, Firefox, or any other browser you prefer.
This lightweight app works almost invisibly. After you run it, your next Cortana web search will ask which app to use to open the search in. Choose EdgeDeflector and it will then ask which browser you want to use (or it can simply use your default). From that point on, any searches will open in your browser. Unfortunately, Cortana still defaults to the Bing search engine, but you can redirect that as well using an extension like Chrometana.
---